New Product Alert! All-Aluminum Gutter Guard Now Available
SHOP NOW
New Product Alert! All-Aluminum Gutter Guard Now Available SHOP NOW
The Nation's Most Trusted Gutter Guards ®
Finally, A Gutter Guard That Works As Promised.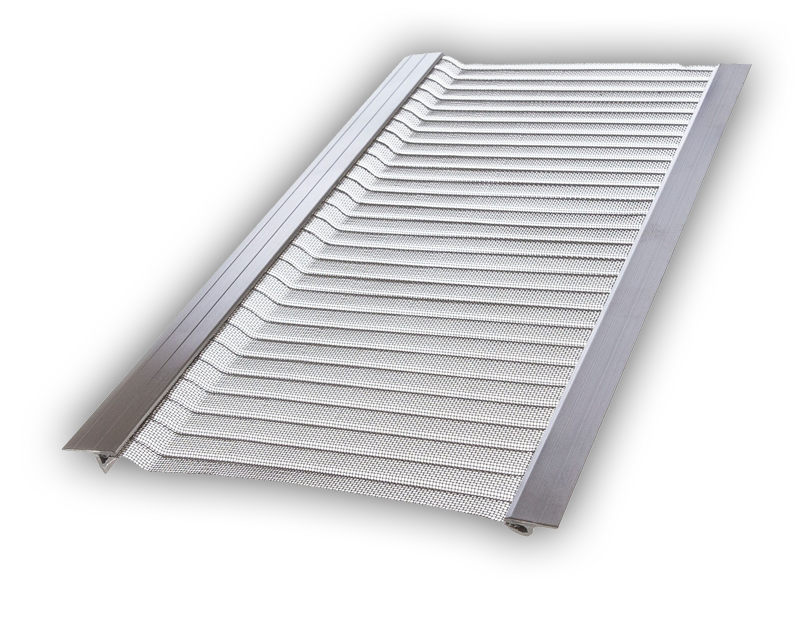 Pine Needles, Leaves, Pests, Rodents & More

Gutter Guard by Gutterglove® Kit Includes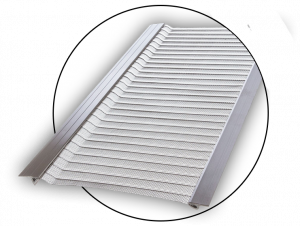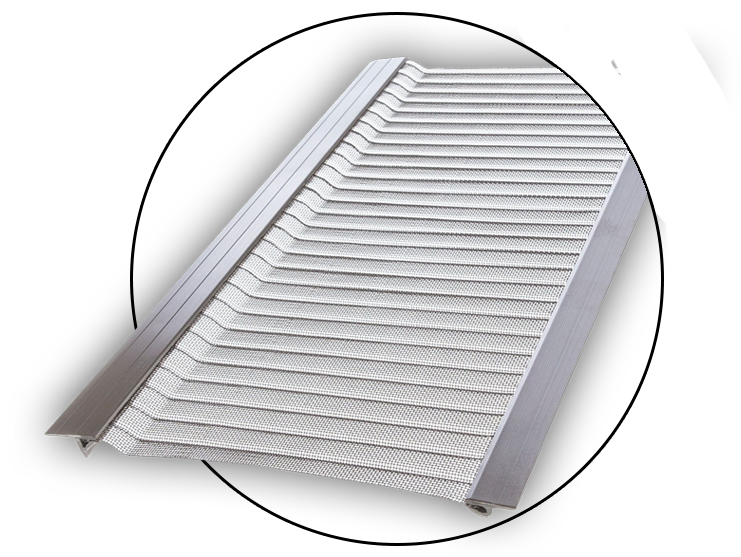 Gutter guards with 3m™ VHB™ tape
.25" hex head screws with #2 Phillips drive
Why Do Thousands of Homeowners Choose Gutter Guard by Gutterglove®?
It starts with our promise to you:
Do it Right. Do it Once.®
Materials That Stand the Test of Time
Our aluminum and stainless steel materials withstand the elements year after year and won't warp, crack, or rust.
Flexible Installation Options
Gutter Guard by Gutterglove® is designed to work with any gutter and roof type. There's no need to worry about what style of roof or gutter you have.
Helping You Get it Right the First Time
While installation is simple, customers praise our detailed instruction manual that ensures you get the job done right.
We're Here When You Need Us
If you run into questions, we're available. Our world-class support team is ready to take your call and get your questions answered quickly.
Gutterglove Gutter Guards were very easy to install. No negative issues. Would recommend this product. Great value
Excellent quality. Everything you need to install is included including the driver for the screws. Very clear instructions are provided for just about any type of installation.
Great product. Relatively simple to install and the materials are top notch. I have trees all around my house and these Gutter Guards are a game changer. No longer will I be on a ladder every couple of months pulling out mixtures of leaves, pollen and shingle debris. I would definitely recommend to anyone looking for a gutter solution. Installed on gutters surrounding an asphalt shingled roof.
I have used several types of gutter guards over the years and have never been satisfied with them. After cleaning out my gutters without guards, I decided to give it another try. The design looked good and I liked the stainless steel mesh for function and durability. I have a metal roof which made installation quite simple, just slide the guard under the metal and screw to the gutter. I installed about 220 feet in around 4 hours. No more leaves to stop up my gutters. I recommend these gutters to anyone who wants a quality gutter guard that was easy to install.
I cant believe I didn't install these gutter guards years ago! I live in a highly treed area and they do a fantastic job as advertised. Once I determined the best installation It didn't take me long to complete the whole house. So far the best product in this category.
I was going to have one of the leading "Leaf Gutter Companies" complete this gutter project for me, but once the salesman quoted me $9,000, i said "umm sir, is this your phone number or the price of your gutter solution"? He didn't find my humor very amusing so after he left, i thought i would check out lowes and homedepot. After doing my due dlilgence on the internet via the youtube, i found that stainless steel micro mesh is the most reliable. Definitely give these a shot before going with a contractor for a gutter guard solution.
GutterGuard is the only way to go! I searched many different products and wanted one that would last. The micro-mesh screen is the best solution. The installation was easy and very adaptable to all sorts of gutter/roof combinations. I highly recommend.
Best buy and value against all of the products I looked at. Since I was able to install it myself I saved hundreds on the project. I did the project in phases so I was able to budget the job to fit my cash flow. Great product.
I did a lot of research on products to prevent clogged gutters before finally selecting Gutter Guard. I just completed installing them and I am very satisfied with the quality of the product, but I think the best thing about it is how versatile they are when installing them. They can be made to fit virtually every situation.
We stand behind our products with our
All gutter guards can cause icicle formations in freezing climates
*See FAQ and Install Guide for full details.
FREEZING CONDITIONS
If you live in an area that is prone to freezing, the following issues can occur with any gutter guard.
Icicles & Ice Dams
Icicles and ice dams may form on your gutter during freezing conditions. Ice dams can cause water to leak back into your home. Icicles can break and cause serious bodily harm and injury. Properly installed, operated and maintained heating elements on your roof and gutter can melt icicles and ice dams. Use a local licensed electrical contractor in good standing for installing any heating element products.
Now Melting
Snow melt may result in water runoff from your roof which can refreeze on the ground below creating a potential slipping hazard.
"Excellent quality product. Installation was a piece of cake using self drilling screws. It's great not to have to worry about cleaning gutters anymore."
"This product works exactly as advertised, installs easily, is of good quality, and I highly recommend."